PRACTICE MANAGEMENT 2018
New registration process this year!

Step 1: Click on registration link below.
Step 2: You will see the following screen.
Members: Log in with your email address and password.

Non-members: Click "Create an Account", and follow the prompts to create a profile.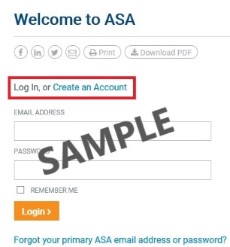 Step 3: After logging in, you will automatically be redirected to complete the registration process.